I have a busy weekend ahead. There is a weekend crop online at Mon Ame Memories. Click on the image below to be taken to that site. There is also a link to the forum to sign in below.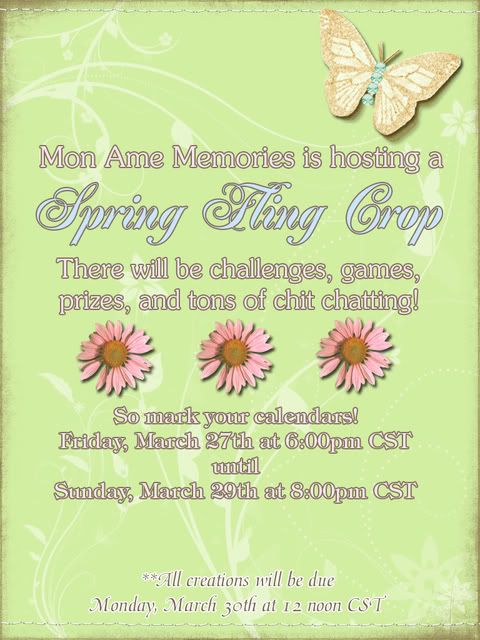 http://www.monamememories.com/forum/viewtopic.php?f=61&t=1609
However I don't know that I'll be participating much as my Topeka Roadrunners are playing in Chesterfield Missouri against the St. Louis Bandits. It is the final games of the regular season and they are tied for the regular season champions and the divisional champions. My mom and I are driving over to support the team and have fun. I will be checking online when I can to see the progress of the crop. But my main focus this weekend will be cheering on the runners and taking lots of photos of the roadtrip.